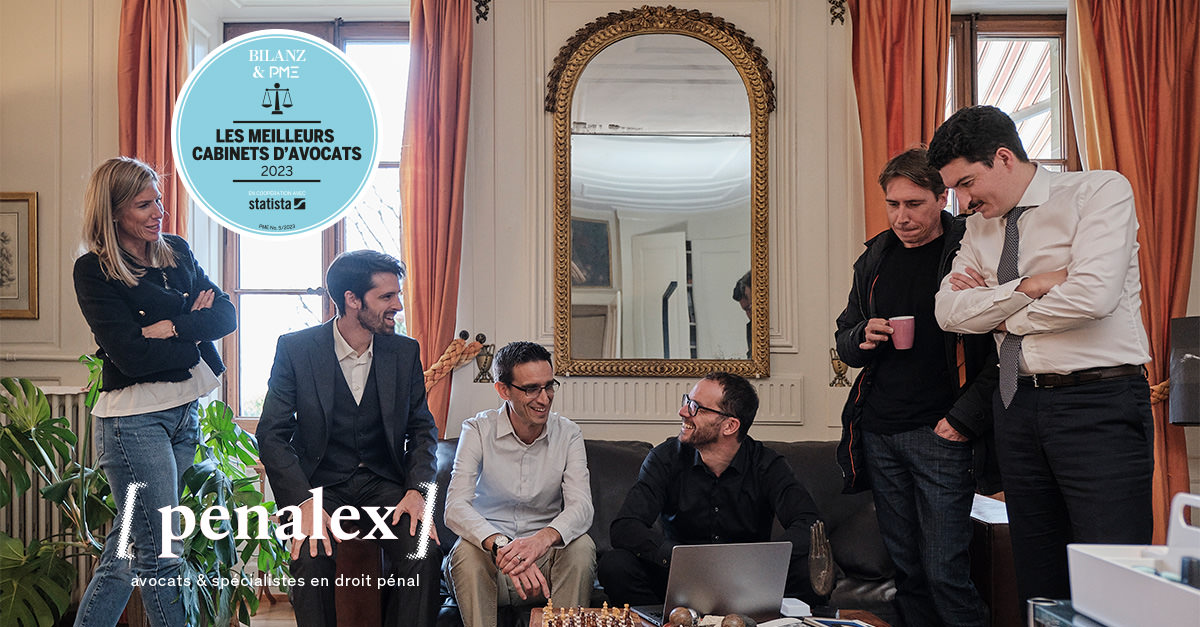 Once again this year, Penalex Avocats SA ranks among Switzerland's top law firms in the criminal law category, topping the list for French-speaking Switzerland, according to a survey conducted by the business magazines Handelszeitung, Bilanz and PME.
As this survey of the best law firms in Switzerland is based in particular on recommendations from lawyers ( peer-to-peer questionnaires) and clients in all areas of law, we would like to thank our clients∙e∙s as well as our Sisters and Brothers for the trust they continue to place in us.
We see the expression of this trust as the result of rigorous, high-quality work and the commitment of the entire Penalex Avocats SA criminal law team to the sole service of defending its clients∙e∙s rights. Commitment at all times, without concession or fault, without fear or reproach.
As our lawyers are committed to defending everyone in criminal cases, we draw our energy and creativity from the diversity of our clientele, whether defendants or plaintiffs, individuals or companies, Swiss or foreign, wealthy or poor. This mix, with the sole denominator of supporting your interests in criminal proceedings, is also our strength!
So thank you and as Sinclair sang ;-) :
If it's good like this / It shouldn't change / It's so good like this / When it all blends together

Sinclair – The right attitude – 1997
The survey of the best law firms and lawyers in Switzerland ran from October 17 to December 2, 2022. More than 6,700 lawyers, around 1,300 in-house lawyers and heads of legal departments, as well as law firm clients, were invited to take part in the survey, making over 25,000 recommendations. On average, at least 149 law firms received recommendations in every area of law, including criminal law.
The lists of Switzerland's top law firms were compiled according to a complex procedure. They are therefore not linked to qualitative judgments with a claim to objectivity and completeness.
This ranking of Switzerland's top law firms was published in the April 26, 2023 edition of Handelszeitung, BILANZ and PME Magazine. It is available here inits entirety, including the methodology used.