Thank you for your confidence!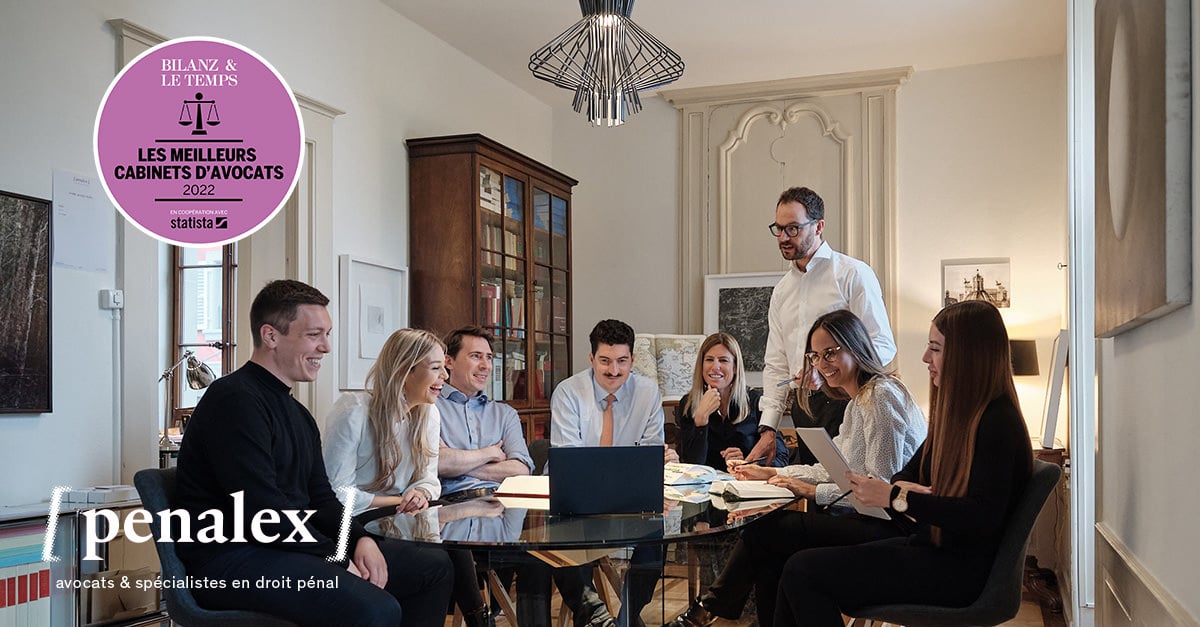 BILANZ, Le Temps and the Handelszeitung have published the ranking of the best law firms 2022. Penalex Avocats SA is among the best law firms in Switzerland in the category of criminal law. It is also the only Law firm in the Canton of Vaud for this category.
We are honored by this national recognition, which comes less than two years after the creation of our firm.
We would like to thank our clients∙e∙s and colleagues for ranking Penalex Attorneys Ltd. among the Swiss leaders in criminal defense. Your recognition is also that of the values that are at the heart of our DNA and which, day after day, ensure your trust and the courts' attention: A quality defense, without concessions, for anyone at anytime!
You can count on us to continue to defend your interests with the same energy and unfailing commitment!
The survey took place from October 18 to December 3, 2021. More than 6,800 lawyers, about 1,000 in-house counsel, the heads of the legal departments of the 500 largest companies in Switzerland as well as the clients of the law firms were invited to participate in the survey and made more than 27,000 recommendations. On average, at least 136 law firms received recommendations in each area of law.
The lists of the best law firms have been established according to a complex procedure. They are therefore not linked to qualitative judgments with a claim to objectivity and completeness.
The ranking was published in the Handelszeitung on April 28, 2022, as well as on the websites of the business magazine BILANZ and the daily newspaper Le Temps. It is available here in its entirety, including the methodology used.
Discover our team
make an appointment